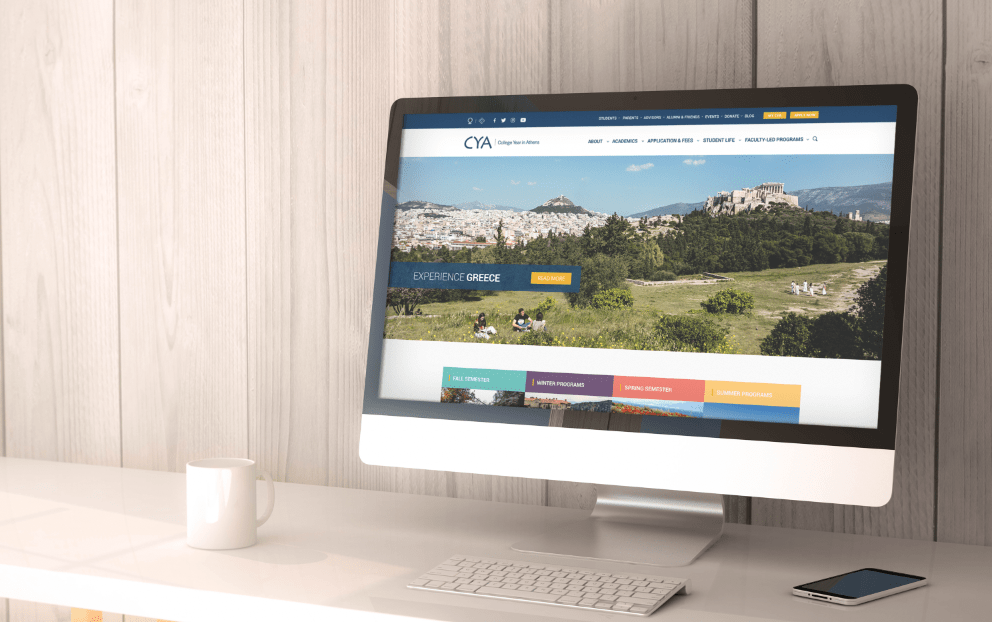 New College Year in Athens website
The brand new website we designed for College Year in Athens is ON! With a fresh and clean-cut look-and-feel, the site smartly features the CYA experience, offering visitors an easy way to browse information based on their own choice. After months of strategic planning, organizing vast amounts of information, designing and developing, we are excited and proud to finally launch it.
Check it out and tell us what you think!